Santa Teresa and Malpais Costa Rica is famous for the different tourist spots and scenic views. Spending your holiday or vacation would help you distress while relaxing and enjoying the place.
Here are some of the activities that you can do while in Santa Teresa and Malpais Costa Rica
SURFING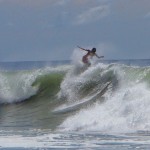 Are you looking for a beach that is best for surfing but not too crowded? Why come over to Costa Rica's Santa Teresa and MalPais and surf with all day without being too conscious about it. You will not have to worry if you fall from your surfing board because surely there will be less people to see you. There is a lot of surfing schools around that would love to teach the basics.
---
YOGA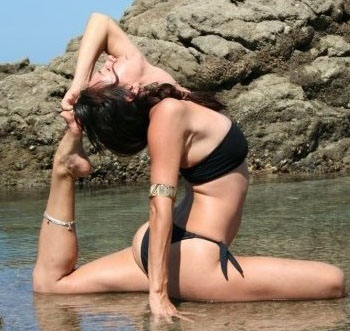 If you want to relax, try yoga. This would surely release all your anxieties and stresses in life. Yoga studios are just around the beachfront. Listening to the sound of the waves and inhaling salt water is the best wellness you can provide to your mind and body.
---
ATV/QUADS
Have you tried an adventurous ride using quads? Explore the scenic views in Costa Rica that are not visible from the road using this type of transportation. It may seem easy but once the trails becomes rugged make sure to exert some effort on conquering the  tough terrains.
---
MASSAGE AND SPA SERVICES
This one is my favorite. Relaxing and distressing are best done with a massage and especially on the beach of Santa Teresa. Whenever you fall asleep, it's not a problem because it's done on a private bungalow.
---
MONTEZUMA WATERFALLS
Tour guides are available to tour you around the places that you might miss when you just go on your own. You won't bother to pay a little amount in exchange of the scenic and priceless views that they'll show you. Wear a comfortable outfit so you won't have to be bothered by it during the walk towards the rewarding scene of the waterfalls. Enjoy jumping from the huge rocks above the falls.
---
 HORSEBACK RIDING TOURS
Want a tour while riding on a horse? Experience being a cowboy and see the most valued beauty of nature of the hidden locations.
---
FISHING
Who doesn't love fishing? Have a great time with grandpa with the best fishing spots in Costa Rica. Fishing is a relaxing way of bonding with your family and friends.
---
CANOPY TOURS
Canopy Del Pacifico offers transportation services to the tourists who would like to enjoy zip lines. 500-meter lines were created for the tourists who would like to take a view of the forest from above. Enjoy seeing the great views of the Pacific Ocean while screaming.
---
BIRD WATCHING
Having almost 900 species of birds will definitely astound you. Birds are likely to be hunted by bird collectors due to its beauty and distinctiveness. There are 19 endangered species in this facility.
---
CABO BLANCO NATURE PRESERVE
This is the most valued National Park in Costa Rica because it is the first to be established in here. Enjoy the ambiance of the environment with your loved ones.
---